We Are Friendly, Easy To Talk To And Never Judgemental!
LEARN MORE ABOUT OUR LICENSED TRUSTEES SERVING RED DEER, ALBERTA
Who Are We?
Cameron-Okolita is a federally Licensed Insolvency Trustee firm and Insolvency Specialist serving Red Deer and Area and is one of Western Canada's largest independent insolvency and restructuring firms. It is a member of the Canadian Association of Insolvency and Restructuring Professionals (CAIRP), which provides educational and training programs for all Trustees, with its members subject to strict professional codes of conduct and prescribed reporting responsibilities.
Why choose Cameron-Okolita  as your Licensed Insolvency Trustee?
At Cameron-Okolita  we enjoy what we do and turning frowns into smiles is our first priority.
We understand that people who are feeling or experiencing financial pressures are unsure about their situation or exactly how to move forward. With this in mind, we will help you explore your options and provide personal solutions tailored to your situation.
Cameron-Okolita  prides itself on "Exceptional Service" and offers its services throughout Alberta. Cameron-Okolita  has offices in most major cities in Alberta, and travels to more locations in Alberta than any other Trustee. If you live outside the Red Deer Area, our Trustees travel between our offices and, in most cases, with some planning, we can set up an appointment for you to meet us in a town or centre near you.
We Tailor our Services to fit Your Situation:
Helping people solve their debt problems is our primary focus, and we offer personal service , with free no -obligation consultations, and our services tailored to fit your situation.
When you speak with us, you will find that we are easy to talk to, and we guarantee that you won't find us being stuffy or passing judgment on you.
We are certain that you will find us to be responsive, friendly, and respectful, and that we take the time to walk you through your options and explain exactly what you need to do.
You may have found us through the Internet, searching 'Bankruptcy' or by previously referencing an old phone book or some other directory, but we are proud to say that a significant percentage of the people that we have helped over the years have been referred to us by friends, family, co-workers or even neighbours, who are former clients of our firm.
We like what we do, and making your problems go away is a major part of that.
So please don't hesitate to Call or Contact Us by dialing our Red Deer phone number 403-885-2168, or by using our Contact Us form on this page, where we can get back to you via your preferred method of contact.
Our Qualifications and Experience:
Cameron-Okolita and our Licensed Insolvency Trustees are licensed and approved by the federal government to administer bankruptcies and proposals under the provisions of the Bankruptcy and Insolvency Act. Licensed Insolvency Trustees are the ONLY parties who are able to provide you with IMMEDIATE LEGAL  PROTECTION from your creditors.
Our Licensed Insolvency Trustees are members in good standing with the Canadian Association of Insolvency and Restructuring Professionals (CAIRP), who are responsible for Trustee Education and Training, and are members of other professional bodies, such as the Canadian Institute of Chartered Accountants and Certified General Accountants.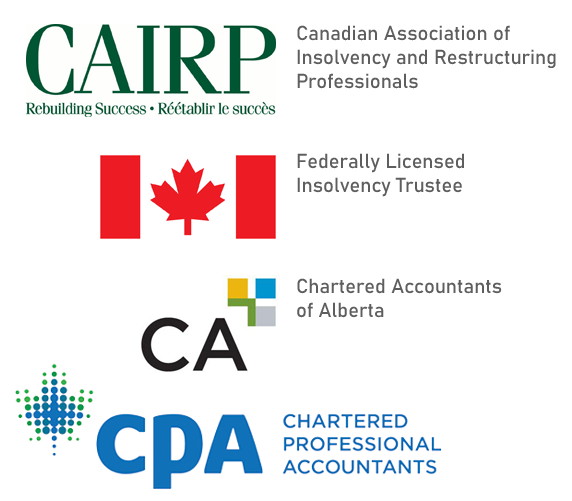 Why is a Trustee's License so Important?
When choosing a Debt Management Professional, it is imperative that you choose a Federally Licensed Trustee, with the proper qualifications. There are many unlicensed self-proclaimed "debt resolution specialists" advertising on TV, on social media platforms and elsewhere, who represent that they can solve your debt problems for you. They say "CONGRATULATIONS" you have been approved for or have qualified for a  debt management program, as if your creditors have provided some prior approval. They offer to reduce or eliminate your debt by 80% or more, are able to tell you that in a minute or less and haven't even spoken to your creditors. Many times the only qualification they are considering is an assessment by them that you have an ability to pay them some money which turns out to be a non-refundable FEE.
In actual fact, few people benefit from these programs, and we regularly see clients who have paid hundreds, and in some cases, thousands of dollars, to these firms, who have nothing to show for it, and end up being referred to a Licensed Insolvency Trustee like Cameron-Okolita that can really help them.
More Resources
If you would like to find out more information about how Bankruptcies and Consumer Proposals work please visit the following additional resources available on our main corporate website:
Personal Bankruptcy in Alberta – A summary of how Bankruptcy works in Alberta and how it affects you.
Consumer Proposals in Alberta – Information on the best alternative to Bankruptcy in Alberta.
Additional Financial Tools – Debt Calculators and more to help you with your finances.
You Can Count On Us!
Something really exciting happens after people make their first phone call to us!
Send us an Email, Ask us a Question, Have us Call You!
Cameron-Okolita Inc.
Licensed Insolvency Trustees
Consumer Proposal & Bankruptcy Service
Red Deer Meeting Location
By Appointment
Bankruptcy Inquiry Line:
Mon - Fri: 8:30 am to 5:00 pm
Sat: 10:00 am to 3:00 pm
Friendly and Easy to Talk To:
At Cameron-Okolita, we are friendly, easy to talk to, and we pride ourselves on exceptional service, making our clients' needs our top priority.
Let us help you get a fresh start and put the stress and worry of your finances behind you.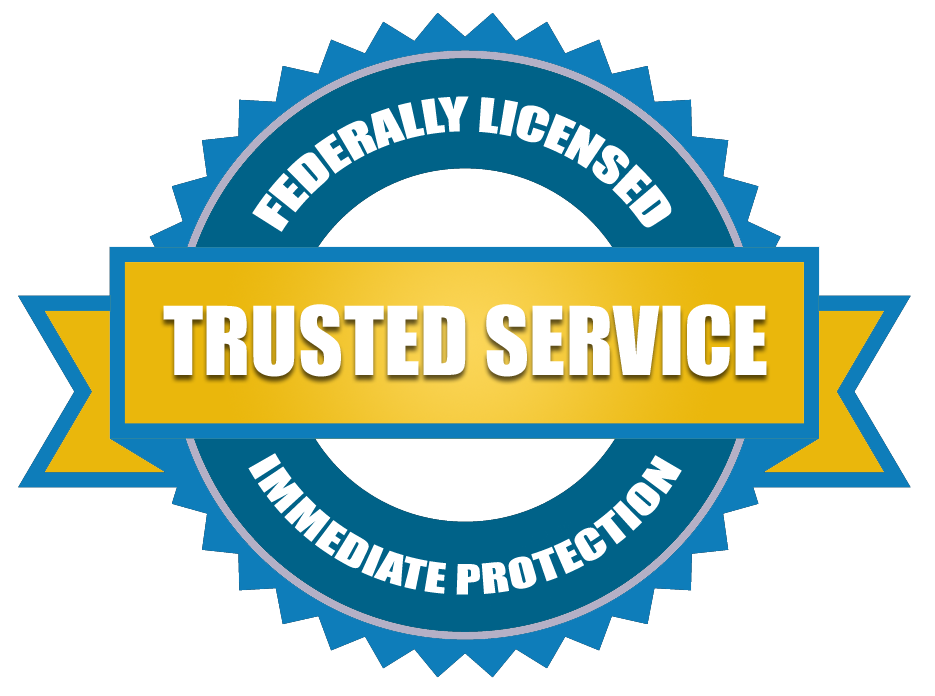 Want To Live A Debt-Free Life?